Ertl Procedure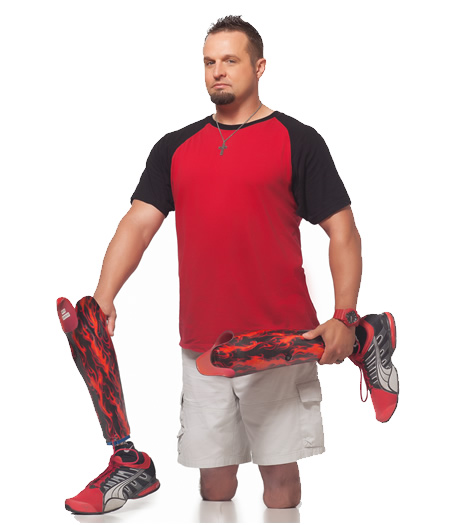 Over the past 20 years, prosthetic technology has come a long way. While no single solution completely restores function for all amputees, how the amputation is performed is the one variable that greatly impacts quality of life for everyone. The Ertl Procedure may not be an end-all, be-all answer, but we have seen remarkable results when working with clients who have elected to pursue this promising philosophy for their limb amputation or reconstruction.
The Ertl Bonebridge Philosophy
The Ertl Procedure is a combination of reconstructive surgical principles. The focus of the principles is rebalancing the five main structures of a limb (so they function much like they did prior to amputation). The goal is to recreate a pain free, stable volume limb that resists rotation, and has the potential for end weight bearing.
The principles and philosophy of the Ertl procedure can be incorporated at any level of limb amputation. They are not specific to transtibial amputation. Instead, these principles are more about reestablishing the natural relationships found within structures that make up any limb. For specifics of each structure, read below.
---
Structure Specifics
Common Issues with Traditional Amputation
Amputations cause a host of issues for an amputee. Many of them are interrelated and complex. However, it is helpful to understand these common issues in order to appreciate the Ertl Bonebridge philosophy and approach.